Elite Safety Systems
Alternative handrail and roof access systems
Elite Safety Systems offer the Pro-Guard range of guardrail edge protection systems providing a reliable means of restricting access to high level fall hazards. A fully compliant collective solution for protecting workers operating at height. Flexibility and ease of installation are fundamental to the design of the Pro-Guard range, with each system available in galvanised steel finish or powder coated in nylon or polyester in a range of colours.
The ELEV8 range of roof access systems provide a reliable means of access to areas that may be restricted due to changes in height or roof mounted equipment. Once installed, the ELEV8 access systems provide a fully compliant, affordable solution for areas with difficult access. Flexibility and ease of installation are fundamental to the design of the ELEV8 range and each system is available in Aluminium or Galvanised finish.
Elite Safety Systems also have a range of fall protection systems that are designed to provide a flexible and easy to install solution to keep operatives working at height safe from falls. Each system has been designed to fully comply to current legislation and can be manufactured to suit all applications in a variety of materials.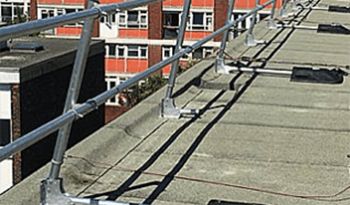 Collective edge protection guardrail systems designed for installation on various roof types.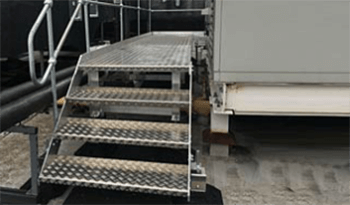 A range of easy to install roof access solutions include step units, vertical access ladders, and walkway systems.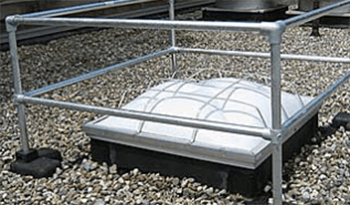 Flexible and easy to install fall protection solutions to safeguard workers operating close to fragile rooflights.