KATT® Modular Fixfast Access Ladders
Fixfast Access Ladders present KATT. A range of precision-designed modular, fixed ladders, which provide safe vertical or incline access to the roof or between varying roof levels. KATT can be used with a cage or fall arrest systems in line with HSE's hierarchy of control for working at height. It complies with the relevant BS EN ISO standards for ladders. Fabricated from structural aluminium, KATT ladders are not only lightweight, but corrosion resistant, so can be easily modified on site without compromising the lifespan of the system.
Whilst the supply of this product is strictly through an installer network, only authorised companies and trained engineers are able to install these access systems. You can find further information about a vast array of products at www.fixfast.com.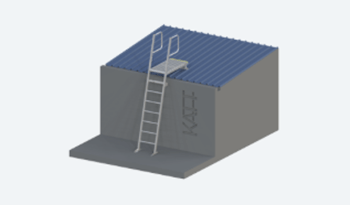 KATT RL20 angled mini access ladders are designed to provide safe access between different roof levels or plant platforms of 2m or less. KATT RL20 ladders feature an angle of up to 75 degrees for enhanced safety and are recommended for areas where regular access is required.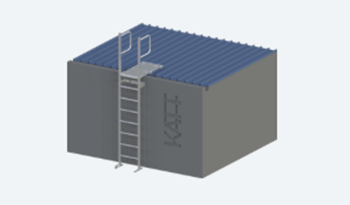 KATT® RL30 vertical access ladders are designed for use in small spaces where access is required to different roof levels or plant platforms of 2m or less. The vertical fixture means they take up less space than an angled ladder, which makes them more suitable for areas where a compact solution is required.